Tim Holtz Alterations!
Click on the photos to enlarge!

Vagabond & Sizzix Accessories here too!



Your source for rubber art stamps, real vintage ephemera and collage sheets!

2004 - 2006 Copyright Collage Stuff


Tim Holtz Texture Folders; Styles as shown; each folder about 4.5 x 6"; List Price $10.99; Our Price $3.00
Additional shipping required for orders outside of the US due to long length of packaging.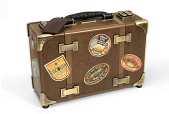 Tim Holtz Vagabond Motorized Die Cut & Embossing Machine;
Machine Dimensions: 8 3/4" x 11 5/8" x 4 5/8" (Closed) and 10" x 11 5/8" x 15 3/8" (with Handle Up and Doors Open); Comes with a pair of standard cutting pads and Solo Platform & Shim; Retail Price $249.99; Our price $189.00. Shipping only to the US.
Click here to watch a Tim Holtz Vagabond Video.
Tim Holtz Texture Fades Distress Frame & Postal; 2 embossing folders as shown; Retail Price $11.00; Our Price $3.00
Everything
below my cost!
Please note that additional shipping charges may apply for shipment outside of the United States for all dies.