Your source for rubber art stamps, real vintage ephemera and collage sheets!


2004 -2006 Copyright Collage Stuff

Click above to join the Collage Stuff Yahoo! Group; a place for ATC swaps, a low volume mailing list announcing new items and members only specials!

Collage Stuff collage sheets are available in

three different styles

for your art projects! Choose from a

laser-printed paper style, an electronic format (CD for PC/Windows only) or laser-printed transparency.

For the paper or CD style, pick the format of your choice from the drop down "format" menu. Click on the transparency button to order the collage sheet in a transparency format.

Collage sheets ordered in the paper or CD format are $4.50 each. Collage sheet transparencies are $5.50 each.





Collage Sheets - Words and Letters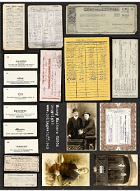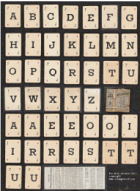 Sample Letter "H" from
collage sheet.

French First Dictionary Collage Sheet