2004 -2008 Copyright Collage Stuff

Your source for rubber art stamps, real vintage ephemera and collage sheets!


Free counters provided by Andale.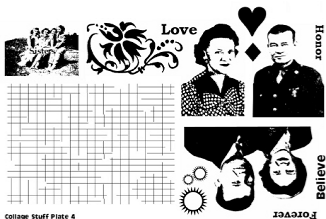 Sheet 4A
About 4.5 x 7.5"
Unmounted only
$12.00


Plate 4A features a vintage couple, vintage sisters, a great background stamp and other little bits to spice up your art projects!