Collage Stuff Unmounted Sheets of Rubber Stamps


2004 -2008 Copyright Collage Stuff

Your source for rubber art stamps, real vintage ephemera and collage sheets!


Free counters provided by Andale.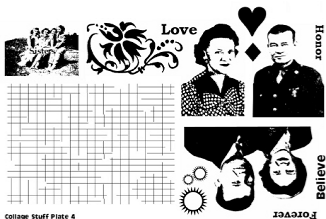 Unmounted sheets of rubber stamps!
Click an image to enlarge!

Sheet 4A
About 4.5 x 7.5"
Unmounted only
$12.00


Plate 4A features a vintage couple, vintage sisters, a great background stamp and other little bits to spice up your art projects!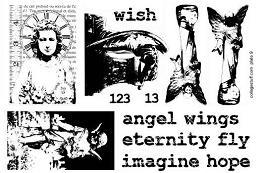 Unmounted Rubber Stamp Plate 9A, 5.5 x 8.5"
Price $15.00
On Sale for $9.00


Our Bird Friends UM (unmounted) rubber stamps, half sheet, 5.5 x 8.5", Plate Lucky 13, Price $15.00; On sale for $10.00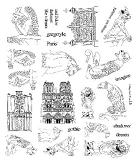 Gothic Paris Unmounted Rubber Stamp Sheet, about 8.5 x 11", Price $24.00
On sale for $15.00

This is a low resolution scan. All imags are crisp and sharp! Click here for a sharper image.